Application Performance Profiling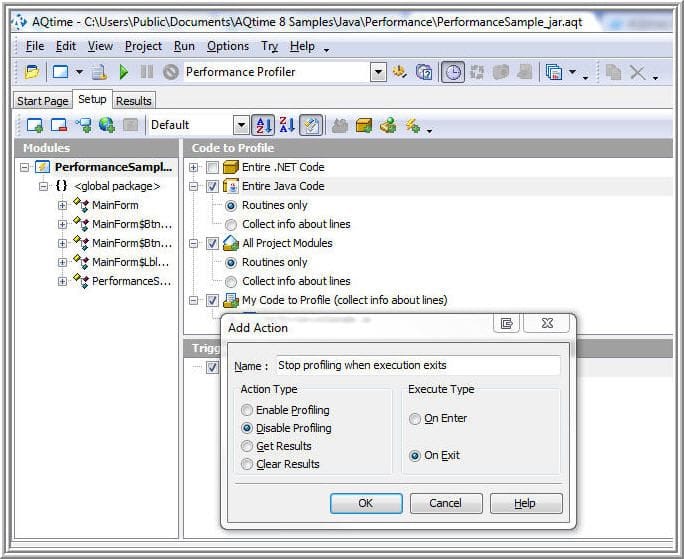 Find slow methods and lines of code fast using AQtime's powerful application performance analysis. Guesswork is gone.
Memory Profiling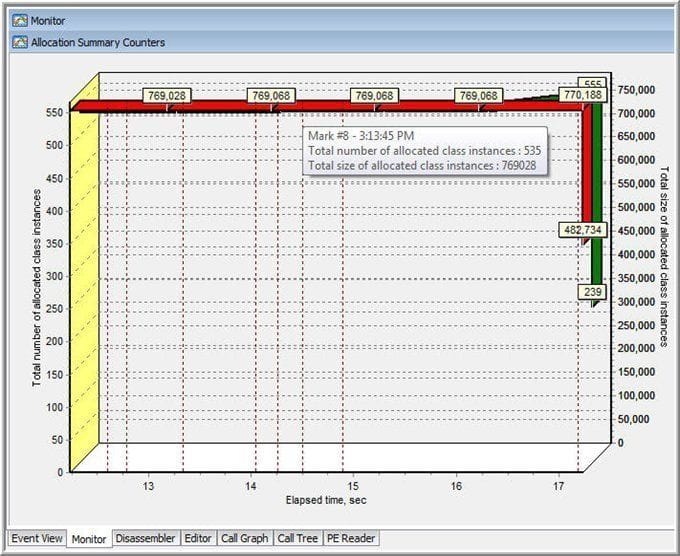 Track down memory leaks, resource leaks and optimize memory usage in native and .NET applications. The memory allocation debugger shows exactly where the code is leaking memory, so you can fix issues quickly.
Code Coverage Analysis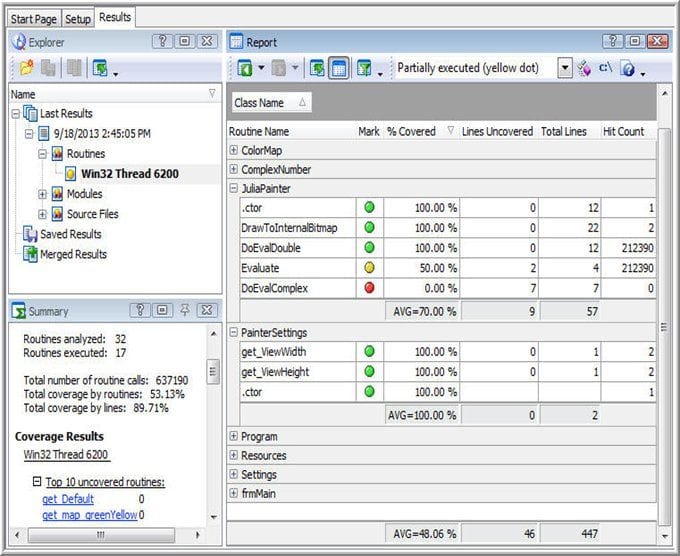 Measure code coverage to confirm what has been tested and to find untested or unused code, by source files, classes, methods and lines of code. See whether the current tests are sufficient or additional tests are needed.
Runtime Fault Injection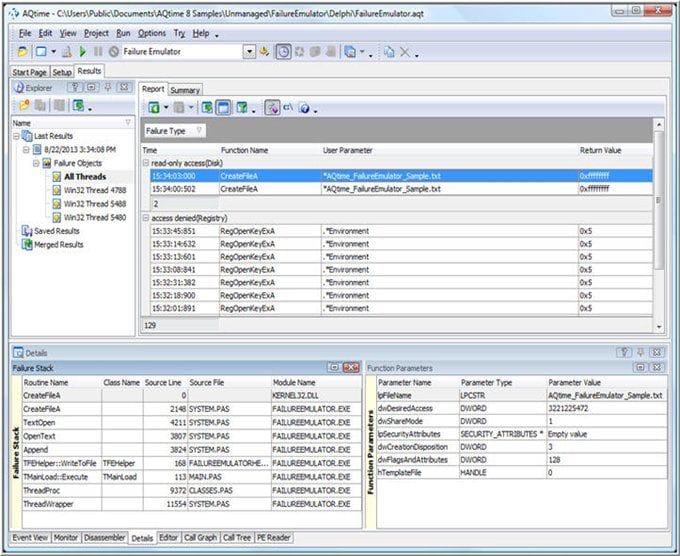 Inject various faults into your running applications to test fault tolerance and graceful recovery from failures. No source code changes are needed!
Applications and Technologies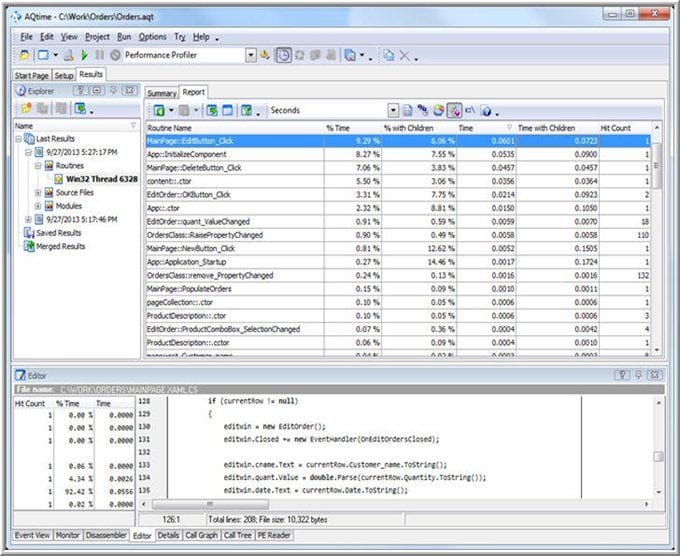 With application runtime analysis for C/ C++, Delphi, .NET, ASP.NET, Silverlight, Java and scripts, you can profile both native and managed modules, even simultaneously.
Delphi Profiling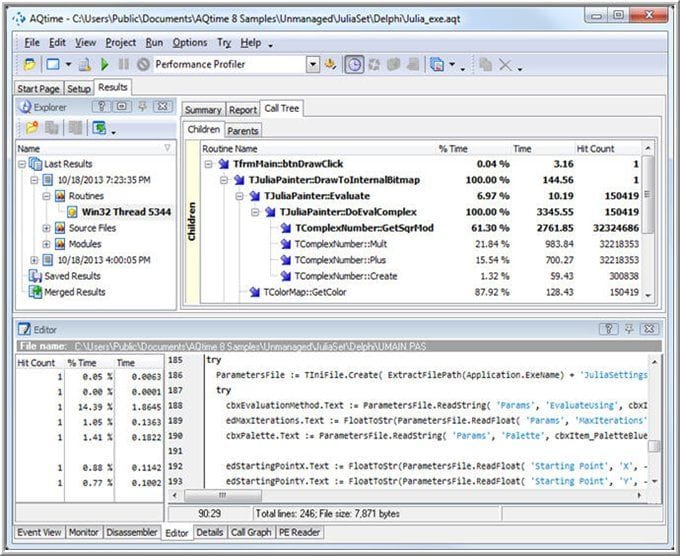 AQtime Pro provides top-to-bottom Delphi application analysis, including performance profiling, memory and resource profiling, code coverage, unused unit detection, code metrics and exception tracing.
Profiling in Microsoft Visual Studio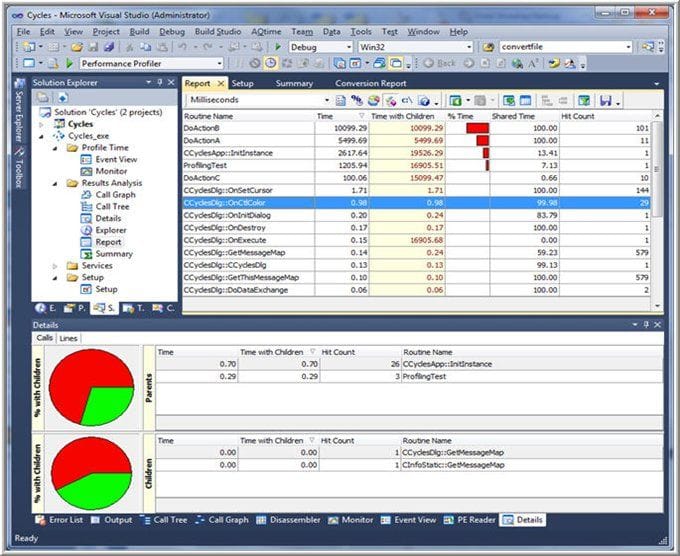 Work smarter and optimize your code in Microsoft Visual Studio. Find performance issues, memory and resource leaks right from your IDE.
Profiling in RAD Studio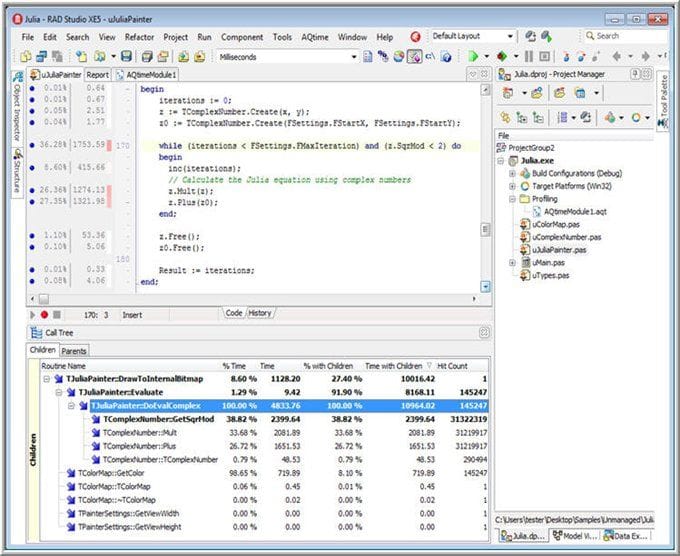 AQtime performance and memory profiler is available as an extension to Embarcadero RAD Studio, allowing developers to analyze and optimize their applications without leaving the IDE.
Reports and Analysis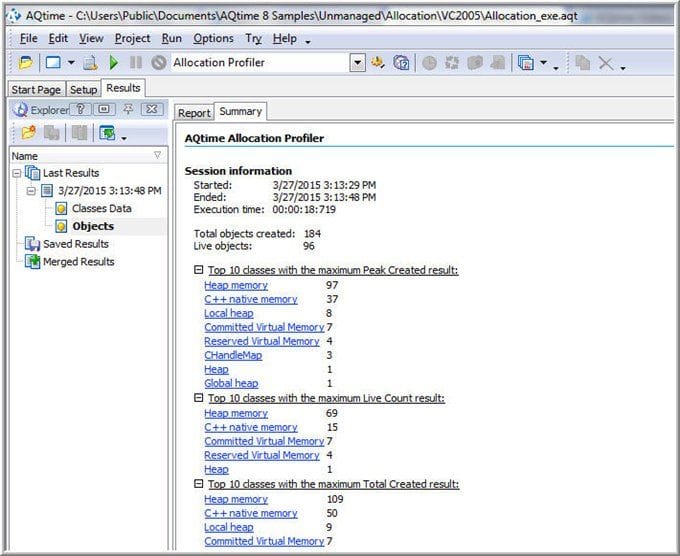 Get deep insight into your application performance, memory usage and code coverage using detailed profiling reports with line-level metrics. Sort, filter and compare profiling data to prioritize the found bottlenecks.