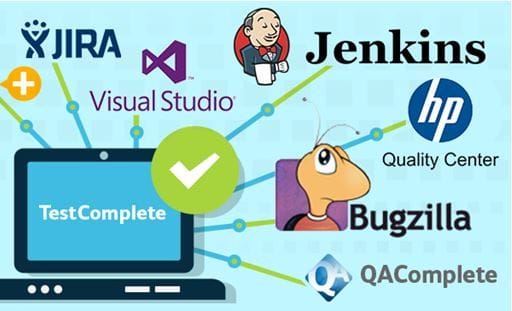 With TestComplete Platform, you can connect TestComplete Desktop, Web, or Mobile tests to build systems, profiling tools, defect tracking, or other tools in your development ecosystem.
Run regression tests as a part of automated builds and ensure problems caused by a recent code modifications are identified and fixed as soon as possible.
Automatically attach test logs and bug reports to defect tracking tools such as Axosoft OnTime and Atlassian JIRA.
Integrate with AQtime, HP Quality Center, and Visual Studio Team System to help developers improve application quality.
Seamless integration available with source control systems like Visual SourceSafe, CVS, Team Coherence, and other Microsoft SCCI-compatible systems.