Cross Browser Testing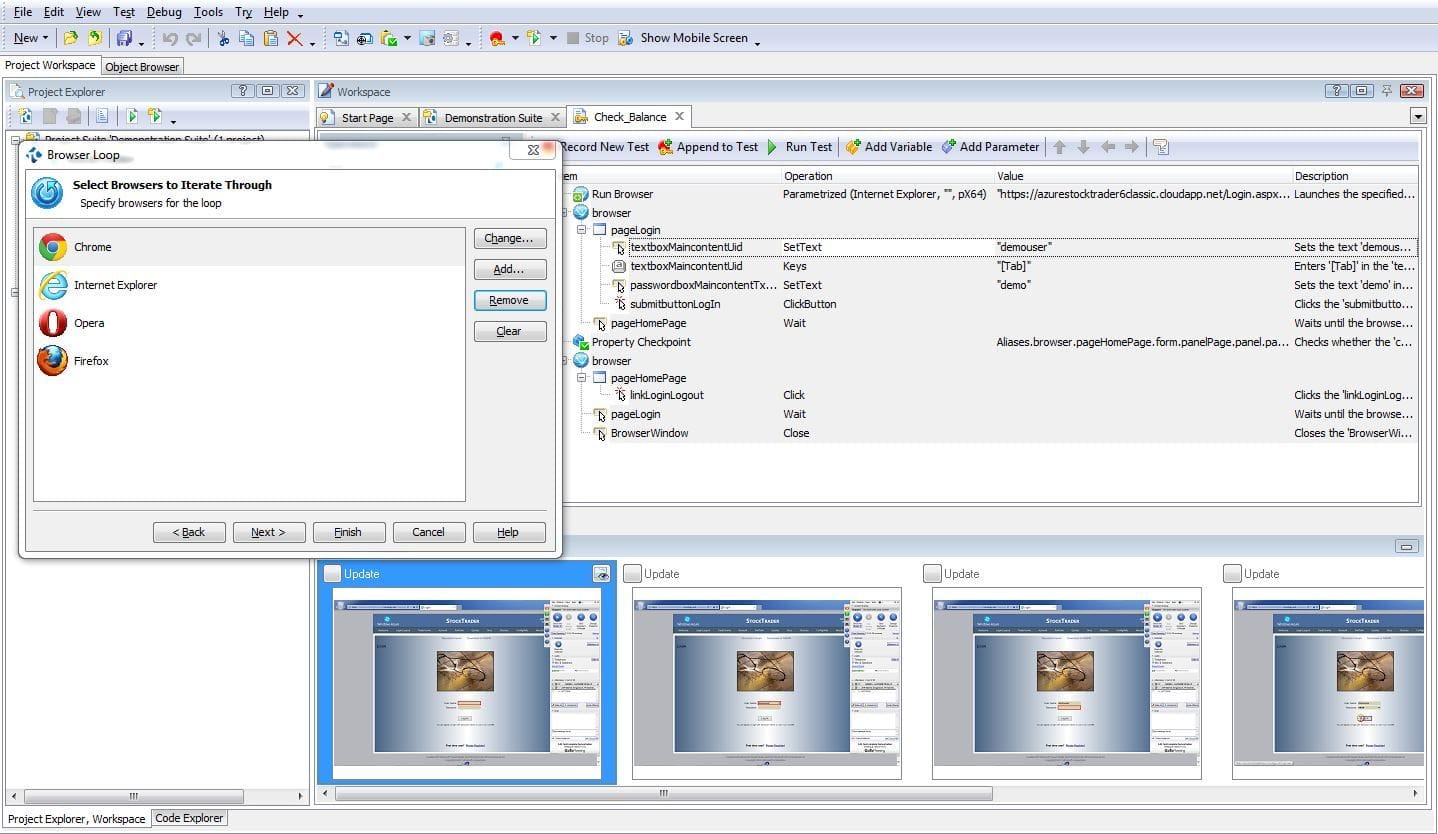 TestComplete Web allows you to create or record an automated test on one of the browsers and then run the same test in multiple browsers. This in turn allows you to identify cross-browser problem easily and quickly.
Record, Replay, Repeat, Object Based Tests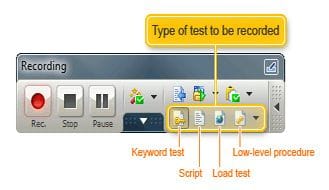 TestComplete Platform powers TestComplete Web to work at object level and not at image or coordinate level. This means your regression or unit tests don't fail when application's GUI changes or when controls are moved, added, or resized.
Javascript and HTML5 Testing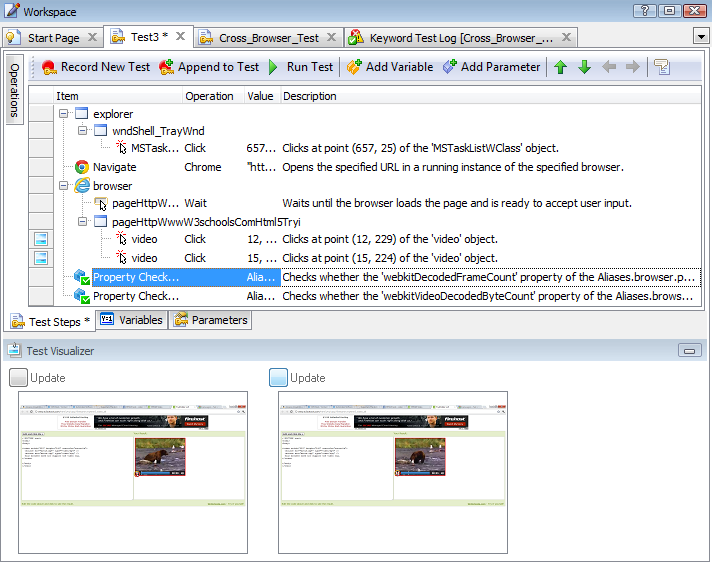 TestComplete Web enables you to automate testing of JavaScript functions as well as HTML5 web content.
Capture Screenshots During Test Runs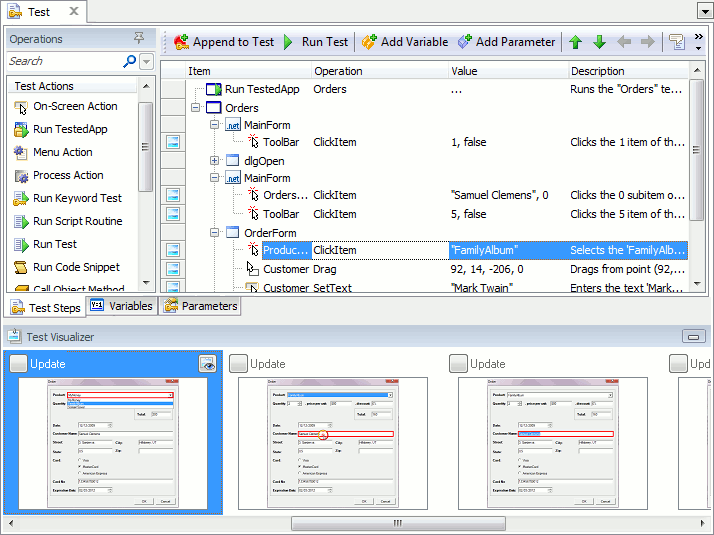 TestComplete Platform's built-in Test Visualizer captures screenshots of user actions during test recording and playback. These snapshots not only help you better understand what actions test commands perform, but also significantly reduce the debugging time required to fix a defect.
Compare Operations During Tests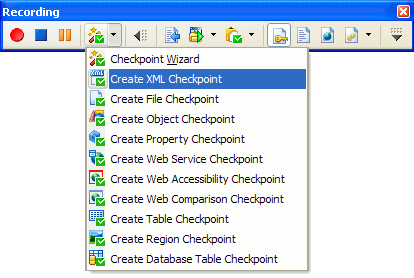 TestComplete Web comes with a variety of inbuilt checkpoints that allow you to compare or verify multiple operations during web testing. Insert these checkpoints into your scripts or keyword tests during recording just by a simple drag and drop.
Build Custom Extensions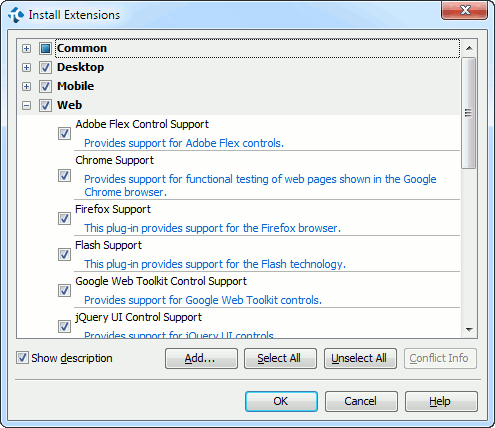 TestComplete Platform's open architecture ensures you can extend TestComplete Web's functionality and create plugins that meet your specific needs. You can even use script extensions to extend TestComplete Platform.
Get in Depth Reports on Web Tests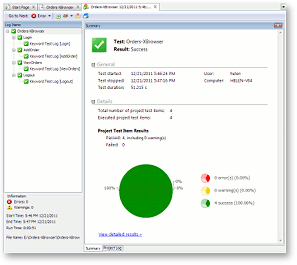 Powered by TestComplete Platform, TestComplete Web generates in depth reports that give you a deep understanding of web tests being run. This in turn helps you quickly locate errors and reduce the development time required to fix defects.
Unit Testing for Web Applications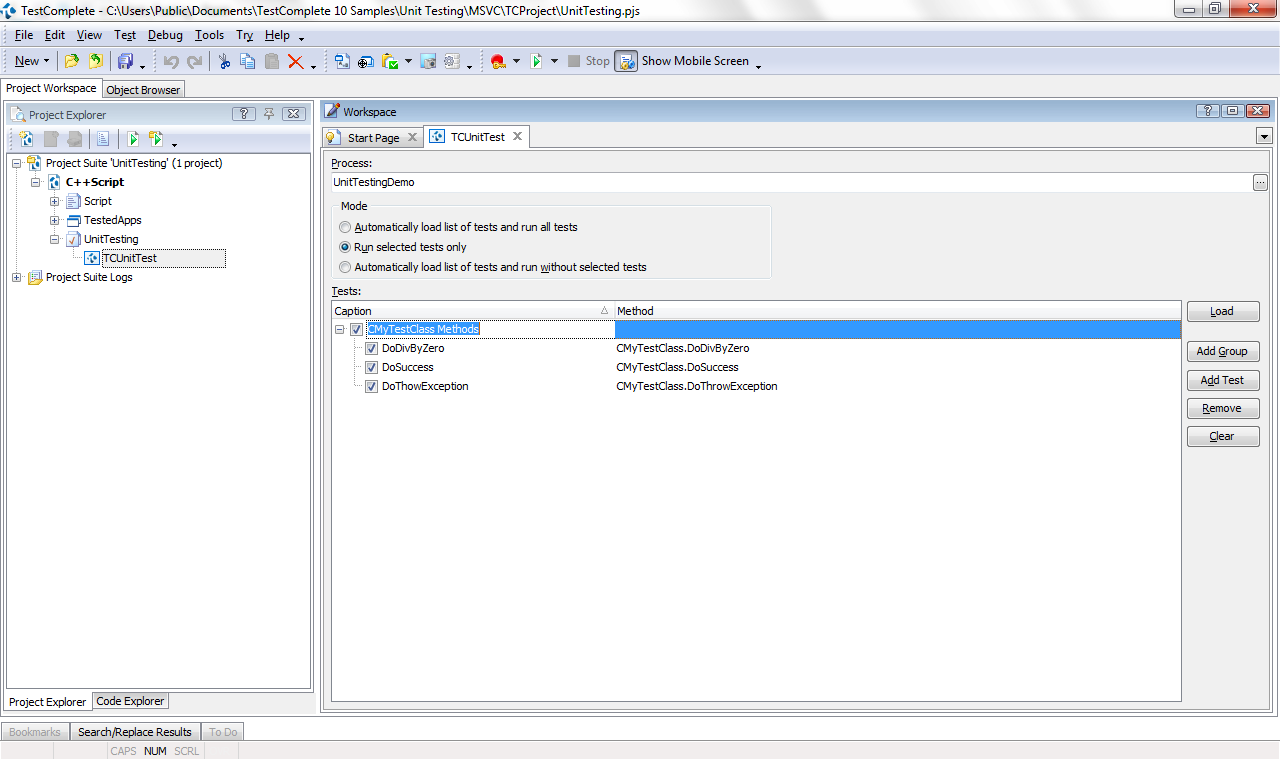 TestComplete Web, powered by TestComplete Platform, allows you to run and report on modern web unit testing languages such as TestNG, PyUnit, Ruby, PHPUnit, JUnit, and NUnit. Not only this, you can even create unit tests without using a special framework.
Automate Regression Testing for Web Applications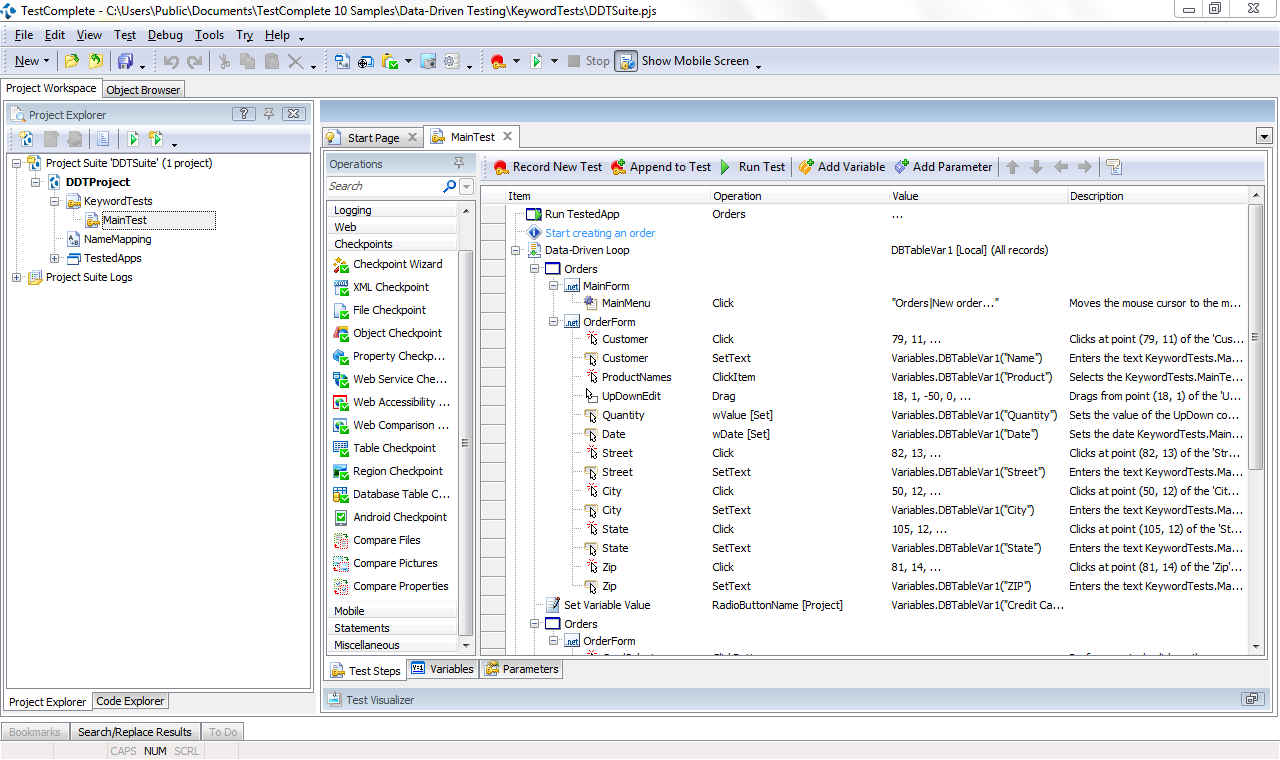 Easily manage, run, and analyze web regression tests. You can even easily create checkpoints on the fly, without rerecording the tests.
Keyword Driven Web Automation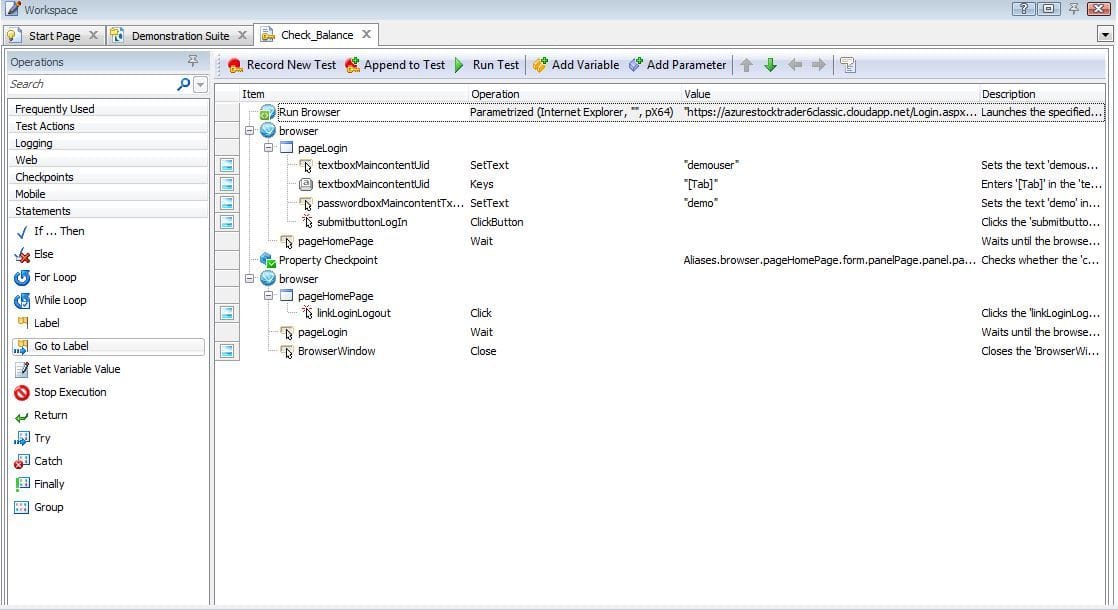 TestComplete Web, powered by TestComplete Platform, offers numerous built-in keyword-driven testing operations that allow you to easily perform various automated software testing actions on web applications. Moreover, in order to create these powerful keyword tests no programming skills are necessary.
Data Driven Web Testing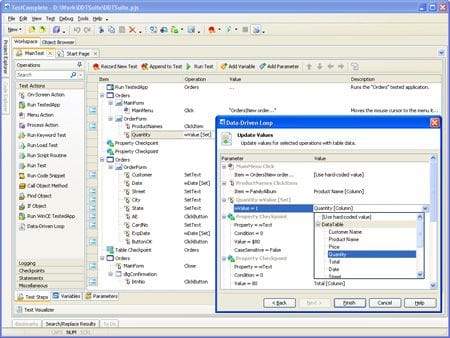 TestComplete Web allows you to separate test logic from test data and check how the web application handles various inputs without creating a lot of similar tests with different data sets. You can even create large volumes of random yet realistic test data using inbuilt data generator.