Posted in Alertsite for API monitoring
Posted on 5 March 2015
Concerned about API performance? If you're not, you should be. Even as API providers, we are all consumers. Applications are increasingly evaluated against consumer-driven expectations, but how do you ensure that you're always meeting these expectations? One critical component
to delivering a great application is delivering a high-performing API your API needs to be better, faster and stronger. Register for the webinar Wednesday, March 11th at 1...
Posted on 11 February 2015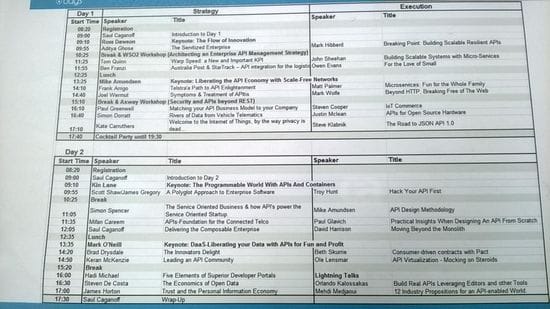 Great topics being covered today @apidays, I'm stoked to listen in on SmartBears Ole Lensmar presenting on API Virtulization.
Posted on 1 May 2014
Whether you are a developer, tester or operations person, you already understand how critical API performance is for a successful web application deployment in 2014. And since you do, that means you are ready to take your API testing and application performance to the next level: API Monitoring. Join us on May 15th at 1:00 PM EST/17:00 GMT for an action-packed webinar and follow along as our expert panel takes us on a journey of ensuring API quality with continuous testing through every st...