Manage All Your Tests Centrally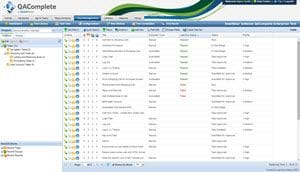 We know you've got a lot on your plate, so manage all your testing from one central place. Create, schedule, run and report on all tests associated with a release in one test management hub. Not only are all your tests in one central place, but you can also design your test plans the way you actually run your tests - with manual and automated tests joined together in combined test suites. Our centralized management system lets you combine both manual and automated tests into one central view so you always know the health of any given release candidate.
Manage Test Hosts and Schedules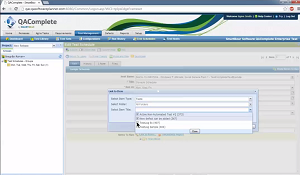 Set up and manage hosts used for running automated tests using an easy-to-use interface. With QAComplete, you can not only define all of the hosts for running your automated tests, but you can also let QAComplete auto-discover information like the host's operating system and whether the host is active. Once you have your hosts identified, you can create your automated test schedule for each host, triggering as many tests as you want within one schedule.
Create and Manage Defeects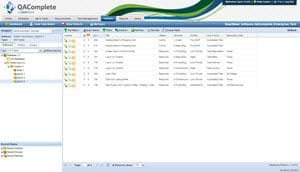 Invest more of your time running tests and let QAComplete take care of the busy work associated with logging defects and linking them to failed tests. QAComplete automatically generates a defect identifier on failed test cases and allows you to track status and resolution progress of defects and issues for each release.
Trace Tests to User Stories
QAComplete provides complete visibility into the test coverage for all your user stories and the flexibility to link both automated and manual tests to those requirements..
Report on Test Execution
Don't wonder about your release quality. QAComplete provides comprehensive reporting that gives you visibility into which tests have been run and whether they passed.